Want your kid to have fun while developing a healthy approach to fitness? Want to give them a boost of confidence, strength and coordination?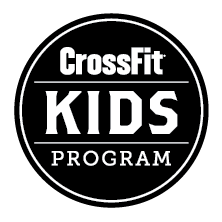 Our CrossFit Kids class is fitness for kids that's disguised as fun!  They'll hop, skip, jump, squat, pull, run – and they'll have a blast playing games and having fun (and getting exercise) with their friends.
About the class:
Our classes are 45 min long and include elementary school kids (age 8yrs and up), and it meets 4x/week.
Why should your child participate?
Your child will get the exercise they need in a structured class filled with games and fun. They'll learn good movement patterns that will help keep them mobile and strong as they get older.
Pricing